If you're serious about your business, you should't have "just" a website. You should have a lead generation website, one that converts visitors into quality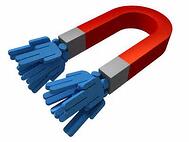 leads who are ready to buy (or who will be ready in short order).
So how do you do this? You need to engage site visitors, meaning you need to give them a reason to stick around your site AND a reason to come back.
There are many ways to create an engaging lead generation website. Below are three that too many businesses overlook.
1. Invite people to subscribe to your blog. You have a blog, right? And you're creating engaging content that delights readers, correct? Well, just because you write these awesome blog posts, it doesn't mean people will automatically see them.
Sure, if you optimize your posts, you will attract a certain amount of organic traffic. But what about those people who've already found your site and maybe even use your services already? A blog is a great way to stay front-and-center in people's minds and to get them to re-visit your site from time to time. The best way to do this is to encourage blog signups. Here are some tips:
Make it easy for people to sign up. Offer email subscriptions and RSS feeds. Include sign-up boxes on the main blog page, on individual posts, and throughout the site itself.
Add an opt-in box on all forms. HubSpot talks about how it increased blog email subscriptions by 128% in three months, simply by doing this one thing.
Remind people about your blog across all channels. Encourage signups through social media. Remind people about the benefits of signing up on all lead nurturing workflows. Add a sign-up link to your email signature. You get the idea.
Don't call it a blog. Almost every business site these days has a "blog." But what does that even mean to the average prospect? Probably nothing. Notice that we don't have the word "blog" in our website navigation. We have "Marketing Tips," which is much more descriptive, meaningful, and relevant to our prospects and customers alike.
2. Give away helpful, relevant stuff for FREE. One of the easiest ways to engage a website visitor is to offer them valuable information for free. The freebie should "live" behind a form so that you can capture their info and continue to nurture them throughout the sales process.
You'll want to have different offers for different parts of the sales process as well. So if someone is just starting their research, you might offer them a guide, checklist, or white paper--items that will further their education. Someone who is poised to buy might be interested in a free trial or a free 30-minute consultation. Learn more about how to convert visitors using forms.
3. Provide a contact page on the site. This sounds so simple, doesn't it? But we can't begin to tell you how many businesses make it HARD for people to contact them through the website. You should have a clear "Contact" or "Contact Us" in the navigation. Ideally, you should include a phone number in the header and footer. Give people options on the contact page itself: include phone, email, and a form. If you want to take the contact process to the next level (and if it makes sense for your business), consider adding in live chat functionality. And, of course, always check how your contact info looks on mobile devices.
Can you think of other ways to turn your website into a lead generation machine? Share in the comments.
POST A COMMENT: