Promotional products can be powerful marketing tools. Or rather, the right promotional products can be powerful marketing tools. So the trick is finding the products that will make a lasting impression on clients (and prospective clients). The growing trend is towards promotional products that are usable on a daily basis – so while that largely points towards apparel and tech, what actual products gained popularity in 2017?
Here are our top picks: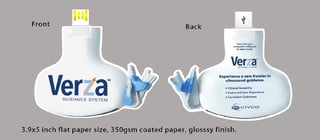 Bold, fun, colorful socks have hit the world with force. And the market is not limited to trendy Millennials – anyone from hipsters, famous athletes, IT guys and bankers who want to add a little sass to their suits are wearing socks that make a statement. Which is why it was a great idea for a promotional product in 2017. Couple your logo with some interesting designs or patterns and opt for great quality socks so that people will not only want to wear them once they have them, they will want to make sure they get their hands on them. The great thing about using socks as promotional items is that you can make sure your brand is getting out there in a subtle way with something that can be worn all the time and hopefully a good association to your brand will be created. If you have things like corporate uniforms, it's a wonderful little extra touch too.
If you want to ensure that you have a product that is highly useful, then you may have wanted to look into wireless earphones for promotional products or corporate gifts. With Apple taking the first step in discarding the headphone jack, the wireless, Bluetooth versions are set to become more and more useful into the future, and you want to be ahead of that game so that people are wearing your branded (and highly useful) wireless earphones.
We live in the digital age, so it's probably not surprising to see more tech on this list. This nifty little gadget is a perfect promotional gift that uses Bluetooth technology to control the shutter on a phone camera – it's even better than a selfie stick! These are small, easy to transport and even easier to brand. It's also a great way to ensure that people carry it wherever they go (and wherever they are taking photos).
Virtual reality is big, and it's set to become even bigger as 2018 unfolds. For companies that are delving into the possibilities of virtual reality, it would be a good idea to invest in virtual reality headsets as promotional items to ensure your audience has access to what you are doing.
When it comes to tradeshows, promotional products can become both expensive and difficult to transport and setup. If you found yourself with this problem, then a great promotional product in 2017 was the digital web key. These can take may shapes and forms including as part of a business card. Digital web keys are USB devices with preloaded information on them (whatever it is that you would like the receiver of this promotional item to access) and they often allow you to access important data such as visits to your website and what was clicked on. These are a good option because they are cost-effective as well as informative.
If you are looking for more ideas around promotional products, then get in touch with us . We can help you with a wide range of marketing ideas and services, as well as recommending some hot new promos for your next conference or trade show.