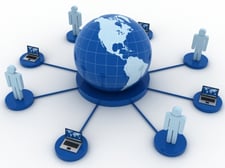 By now, most businesses understand that all marketing material, especially a company web page, needs a call to action (CTA).
What is a call to action? It's a prompt that tells the person what to do next: submit, download, click here, buy now, call today. You get the idea.
However, even this much-valued technique is being supplanted by something better.
Say Hello to Smart Calls to Action.
Smart CTAs are improving performance in the conversion phase of the inbound marketing methodology by offering adjustable (or even unique) calls to action based on the visitor's individual behavior. Let's look at the three greatest benefits of this.
1. Improved Conversion Rates
This is the major consideration. If a customer doesn't eventually convert, then you've wasted your effort. Smart CTAs focus on providing the visitor with the prompt they're most likely to follow up on.
Even more importantly, this type of call to action can be updated throughout your entire advertising strategy to reflect your current promotions and offers, which means no more worries about people converting through offers you didn't plan to give them.
2. Improved Website Experience
User experience lies at the core of most marketing efforts. If a site is difficult to read, hard to navigate, or generally more trouble than it's worth, then visitors will bounce away from it as fast as they can.
Customized calls to action improve the user's experience by helping them feel important and telling them what they want to hear. Admittedly, most visitors won't realize--on the surface--that this is what's happening.
Done correctly, however, this technique will give them a better first impression of your company and generate lingering good feelings that you can start building your relationship with them on.
3. Happier Customers
Speaking of feelings, making your customers happy is one of the best things you can do with your marketing material. Here are two excellent ways to make customers happy using Smart CTAs.
Support Something They Like: Smart CTAs offer the chance to actively support something that your visitors care about. Most people will gladly accept support (even if they have to pay a bit for it), and being seen as a helper is a great way to make your customers happier.
Solve a Problem: Another way to make customers happy is by solving one of their problems. Smart CTAs help you focus on finding out exactly what problem your customers have, which then gives you the opportunity to offer a suitable solution.
Would you like to get going with Smart CTAs on your company website? We can help. Learn more about our digital marketing services, which covers all things inbound marketing, including Smart CTAs.