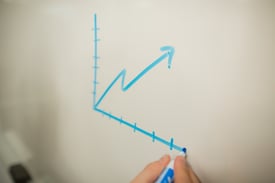 Many companies, especially ones with multiple locations, deal with unnecessary redundancies.
Think various people performing the same tasks--tasks that could be automated.
We're talking tasks, such as...
The good news? Online company stores can automate tasks, reduce unnecessary redundancies, and save everyone time and money.
With an online company store, you decide what tasks you want to automate.
For example, perhaps every quarter, your various branch managers order
promotional products
. Up until now, they've been using different vendors, spending wildly different amounts of money, and receiving products that vary in quality and are inconsistent in regards to how the company colors and logo render.
When you automate this task through an
online company store
, you can simplify the process, save money, ensure brand consistency, and remove the task altogether from your branch managers' plates. This allows them to focus on more pressing tasks, rather than wrangling vendors, negotiating volume discounts, and dealing with artwork files. All of that stuff will already be done, the "decisions" saved in the company store.
This is just one example of a task you can automate when you choose
Proforma Durkee online company stores
. The beauty of our online stores is that we've been developing them for years and have perfected task automation, from the simplest to the most complex. We customize the online store for your
company
so that it meets your specific needs.
Other benefits include the following:
1:1 marketing campaigns
Corporate identity / Brand control
Collateral management
Elimination of rogue spending
Elimination of long-term waste
Group purchasing power
Inventory control
Regulation of suppliers and costs
Sales force enablement
Workflow automation
Let Proforma Durkee show you what an online company store can do for your business.