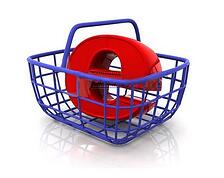 Online company stores can revolutionize the way businesses purchase, and, if managed properly, help maximize ROI while maintaining corporate identity standards.
Here's how:
Brand Control and Corporate Identity
Collateral Management
Elimination of Rogue Spending
Group Purchasing Power

Once a corporate program is in place, individual users can take advantages of the corporation's negotiated pricing.

Inventory Control

Centralized warehouse and fulfillment along with on-demand capabilities can greatly enhance an organization's inventory control over all offices and/or departments. Properly managed inventory is crucial to freeing up cash and eliminating long term waste.

Regulation of Suppliers and Costs

Help smooth out your supply lines and keep costs stable.

Workflow Automation

Daily purchasing tasks are streamlined and automated.
Learn more about our ecommerce solutions and online company stores.