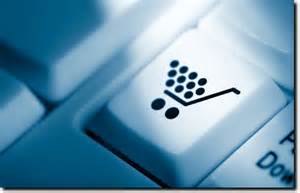 Online company stores offer many benefits, but the one thing all of these benefits have in common is this: simplification.
The goal of an online company store is to simplify...
Ordering

Printing

Uploading

Reporting

Forecasting

Communicating

Branding
Think of all the time you or someone in your company might spend on one of the tasks listed above. Now multiply that task by the number of locations you have. Rinse, lather, repeat.
By simplifying the processes (and even automating some) and putting all these tasks under one virtual roof, you and your people save time, save money, and save face (e.g. who wants to be "that person" who ordered 1000 coffee mugs with the wrong colors?).
That's the biggest value an online company store offers: simplification of the processes that are unique to your business.
At Proforma Durkee, we customize each customer's online store--and we're talking much more than simply slapping your logo on the screen and adding your company colors. We take the time to learn about your business and your current processes. Then, we make suggestions for--you guessed it--simplification.
In addition, we can show you how to...
Implement marketing campaigns within your online company store for better results.

Send emails letting your employees know when new inventory comes in, or when a new marketing piece or leave-behind has been added.

Better manage your corporate identity and brand control by having everything you need all in one centralized place.
Let us show you the power behind our online company stores.