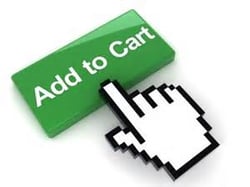 The phrase "inventory control system" can send shivers down the spine of even the most seasoned business owner. You KNOW it's critical to have a strong system, but trying to get multiple locations in synch seems like a logistical nightmare.
At Proforma Durkee, we take the fear out of inventory control by setting up our customers with an online company store that meets each client's specific needs.
Online Company Stores & Inventory Control Go Hand in Hand
Online company stores offer many benefits from an inventory control perspective:
Easily buy anything from employee uniforms to marketing materials for your sales team--either in bulk or just a handful.
Stay up to date with quick and easy access to your inventory--in real time.
Set budgets (and limits).
Eliminate rogue spending, thanks to the fact everyone will be buying from the same approved suppliers based on contracts that have already been negotiated by the corporate office.
Learn to predict when you're going to run out of inventory.
Spot inventory redundancies and eliminate waste.
Of course, those are just some of the benefits. A solid online store provides many others, including the following:
1:1 Marketing campaigns
Workflow automation
Corporate identity / Brand control
Collateral management
Regulation of suppliers and costs
Learn more about online company stores powered by Proforma Durkee.