Have you been thinking that maybe it's finally time to pull the trigger and launch that online company store?
Well, bookmark this article. Because in it, we're sharing all of our best online store resources in one handy place.
Note: We're providing an insightful quote from each article. Simply click through to read the whole piece.
1. Online Company Stores Help Automate Daily Tasks. "Online company stores can automate tasks, reduce unnecessary redundancies, and save everyone time and money."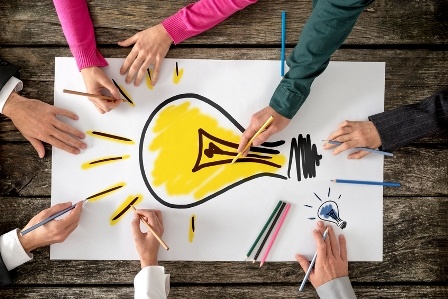 2. How an Online Company Store Works with Suppliers & Saves You Money. "An online company store is a central, virtual hub that everyone in the company can access 24/7."
3. How an Online Company Store Can Serve As an Inventory Control System. "Eliminate rogue spending, thanks to the fact everyone will be buying from the same approved suppliers based on contracts that have already been negotiated by the corporate office."
4. Online Company Stores Help Eliminate Rogue Spending. "An online company store brings the whole process of ordering promo products, uniforms, office supplies (and more) under one virtual roof."
5. Online Company Stores: It's All About Simplification. "Better manage your corporate identity and brand control by having everything you need all in one centralized place."
6. Manage Your Corporate Identity With An Online Company Store. "A corporation using group purchasing will typically save 10% or more on the cost of items purchased from vendors (and sometimes much more)."
7. Online Company Stores Help Maintain Corporate Identity Standards. "Centralized warehouse and fulfillment along with on-demand capabilities can greatly enhance an organization's inventory control over all offices and/or departments."
8. Online Company Stores: Gain Total Control over Your Brand. "PROecom – Proforma's eCommerce solution – makes it all possible through an easy to use, customizable interface."
Bonus tip: Reduce the labor costs of purchasing by utilizing a company store. If you have multiple locations and purchasing people in each who are negotiating and purchasing from different vendors, an online company store will reduce your costs
And, of course, check out our free offer: a checklist that can help you determine if an online company store makes sense for your business.